Sound Expressions is available for individuals, families, churches, communities, businesses, schools, small groups/large groups, sound massage, sound and healing therapy, musical commissions, personal ministry, special events, weddings, funerals, banquets, conferences, fund raisers, assisted living facilities, prayer, artistic inspiration/expressions, soaking, physical and emotional healing needs, and for any atmosphere that desires to encounter the Spirit-led frequencies of love, joy, peace, kindness, goodness, gentleness, comfort, calming, healing, and restoration.
Sound Healing Equipping
Individual and group equipping and activation of sound healing frequencies for renewing the body, mind, soul, and spirit.
Sound Therapy Program For Children And Youth
Individual and group equipping and activation of vibrational sound and sound healing and therapy specific to children and youth, from the womb through high school.
School of the Psalmists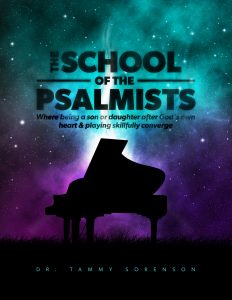 In 2017, Sound Expressions launched our School of the Psalmists: Where Being a Son/Daughter After Father God's Own Heart And Playing Skillfully Unto Him Converge.. Both online and on site instruction and School of the Psalmists Course as well as the School of the Psalmists Course Syllabus are available for keyboardists, pianists, and vocalists whose are called to be the Lord's Psalmist for the Kingdom of Heaven on Earth.
There is a clarion call in the Spirit for Kingdom of Heaven psalmists to be raised up, equipped, and released within:
*the Body of Christ
*the prayer movement
*the worship movement
*and throughout the church.
The time is NOW for a convergence of sonship/being a daughter after Father God's own heart and playing skillfully unto Him to be activated. Both revival and reformation will require psalmists, i.e. David's and the restoration of his tabernacle of skilled singers and musicians (Acts 15:13-18), positioned on the walls to which they are called (Isaiah 62:6-7) as the Father's ambassadors empowered by the love of Christ.
Through delighting in our Heavenly Father and the desire He has placed in my heart (Psalm 37:4-6), Holy Spirit is leading me to use my years of intimate and extensive training in His Word by His Spirit (Zechariah 4:6), along with my years of studying to show myself approved through education and hands-on experience/ministry (2 Timothy 2:15), to equip a generation of psalmists who possess wholehearted love, devotion, revelation, capacity, and the necessary musical skills, i.e. to understand their unique role as psalmists in releasing the atmosphere of Heaven on Earth, i.e. the love of our Heavenly Father and His sevenfold Spirit (Isaiah 11:1-4a), in this Kingdom age of restoration (Daniel 7:21-27), on behalf of setting captives free (Isaiah 61).
David employed 288 skilled singers and 4,000 skilled musicians, 24/7, to enthrone Jehovah God with new songs, prophesy, and Selahs, over the course of 33 years. The Lord is again establishing His house of prayer on Earth in a variety of unique and glorious ways. Our School of the Psalmists will explore Biblical history, definitions, Scriptural tunings and frequencies, along with methodology to increase/enhance skill levels necessary for such a time as this in being led by Holy Spirit to flow in the NOW, to create new songs in the NOW, and to prophesy on one's instrument.
For further information, questions, or to register, please contact us.
Family, Children, and Youth Kingdom Equipping
Check out the following equipping courses and details under SHOP PRODUCTS:
The Arts Expressed Curriculum:
Equipping Generations Through The Creative Arts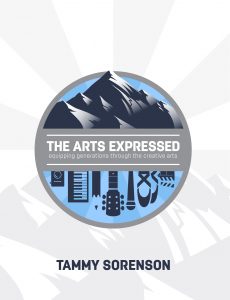 The Children's Heart Cry:
Equipping Generations To BE The Kingdom Of Heaven On Earth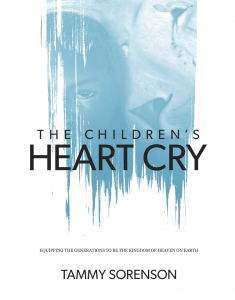 Sound Expressions Spiritual Health Coaching
Attention Musicians, Artists, Dancers, Photographers, Graphic Designers, and All Those Called to the Arts, Media, and Entertainment, as well as Those Seeking Alternative, Holistic Approaches to Health, Life, and/or Purpose
Do you need encouragement or direction?
Are you seeking someone who can mentor/coach you in converging your identity, your giftings, your skills, your passion, your purpose, and your callings?
Do you need some equipping and focus for your musical, artistic, or creative gifts?
Searching out alternative healing options for soul (mind and emotions), spirit, or body for yourself or for someone you care about?
Check out my Bio credentials and life experiences on this webpage. (Note: I am a certified sound and healing therapist, a certified VoiceBio sound and healing therapist, a certified vibrational sound practitioner, a certified spiritual health coach, a musician, a psalmist, a teacher, a parent, a wife, and I live life through a Spirit-led Kingdom lens. I am not a counselor, but I intimately know the Counselor who is able to guide each of us into all truth.)
Sound Expressions Spiritual Health Coaching may be the next step necessary to shift or activate the expression of who you are and all you are called to into your NOW.
Sessions available online (price negotiable in advance) as well as in person appointments ($50 per hour).
See Contact Information Page to Schedule Today!
Spiritual Health Coaching Session
Sound and Healing Therapy Session
Sound Therapy Massage
Sound Therapy Event 
Commission a Musical Piece