New CD Release Sound Healing Therapy: Flowing With Glory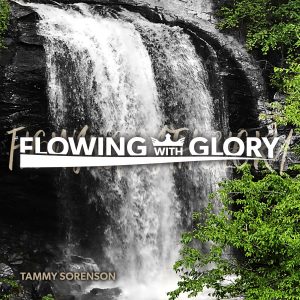 I am extremely excited about this brand new January 2019 Sound Healing Therapy CD Release!!! This is a holistic frequency infused Holy Spirit led spontaneous instrumental music in A 444 Hz, 396 Hz, 417 Hz, 528 Hz, 639 Hz, 741 Hz, and 852 Hz with specific and strategic tunings, temperament, settings, intentions, and meditations. Each piece encompasses a Scripture meditation focus of His glory covering the Earth as the waters cover the seas (Habakkuk 2:14: Deuteronomy 8:6-10, Jeremiah 29:11-14, 2 Chronicles 7:14, Jeremiah 33:11, Romans 8:19-21, Revelation 5:6, Psalm 23:1-6, and Deuteronomy 8:6-10). After recently experiencing a glorious supernatural encounter in the land where my Heavenly Father has called me, this CD project is specific to releasing His will for the land of the nations to come into alignment with the heartbeat of Heaven.
Available NOW on this website Store under SHOP PRODUCTS, and January 22, 2019, at CD Baby, Apple iTunes, Spotify, Amazon, and wherever digital distribution is available.