Uniquely Personalized Sound Therapy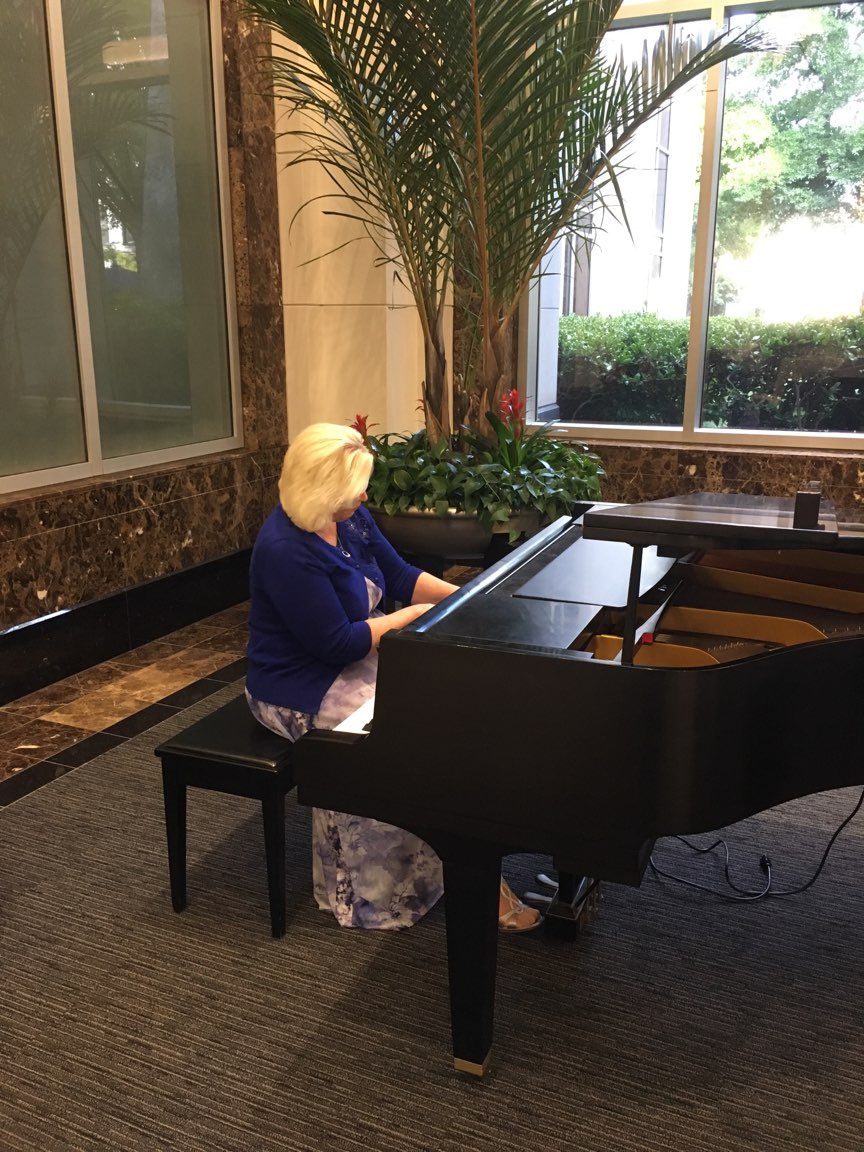 VoiceBio Sound Therapy
I utilize VoiceBio software when working with sound and healing therapy clients. This software never ceases to amaze me in its absolute and profound accuracy! I love that the resulting VoicePrint provides me with a musical plan for creating a holistic frequency infused uniquely personalized sound therapy instrumental piece. Every song specifically targets each client's emotional, physical, and frequency needs.
Music Bible Writer
As profound as this aspect of each sound therapy session is, Holy Spirit is always faithful to speak a Scripture specific to each client. Scripture supernaturally activates the ministry portion of each session. I use Music Bible Writer software to convert the Scripture into treble clef notation and insert it musically into each client's musical piece. As Holy Spirit leads me through the musical keys and weaves the Scriptural musical notation, a unique and beautiful instrumental piece is created spontaneously (in the moment). Sessions are recorded on behalf of each client integrating their musical composition into their healing journeys. In every session, Holy Spirit encounters both myself and the client, from NC where I am located to whatever state or country each client is participating. His Presence is always immeasurably tangible across the airwaves for both of us.
Higher Ways
This entire calling, i.e. assignment, for my life on behalf of every individual searching out holistic alternatives through the Healer's higher ways is utterly beyond comprehension and immeasurably astounding in every way…every single time. David Van Koevering once told me there was no 'junk music' in me. He stated that I needed to record every day. The manifestation of that directive has played out in the power of Holy Spirit to the glory of Jesus and never ceases to amaze and humble me.
Heaven's Unique Song Over Each
I simply want to be a vessel where the atmosphere of Heaven's heartbeat and will connect on Earth on behalf of His Kingdom, His glory, and each treasured individual He desires to encounter with His healing Presence. I close my eyes and surrender all of me in the faith of Christ. I tap into the song our Heavenly Father is singing over each precious individual (Zephaniah 3:17). As I yield, He guides my spirit and and my fingers across the keys, creating Heaven's unique song being sung in the NOW. Thankful. Humbled. Expectant (Isaiah 53:5 and Malachi 4:2).
Personalized Sound Therapy Options
To schedule your VoiceBio Sound and Healing Therapy Session, or to choose from several other Uniquely Personalized Vibrational Sound Therapy Session options or Integrated Life Processes Sessions, click on the links or see SHOP PRODUCTS on this website. Watch also for exciting new details pertaining to releasing EASE into the DIS-EASE, both in upcoming posts as well as new releases!