Streams of Refreshing Instrumental Sound Therapy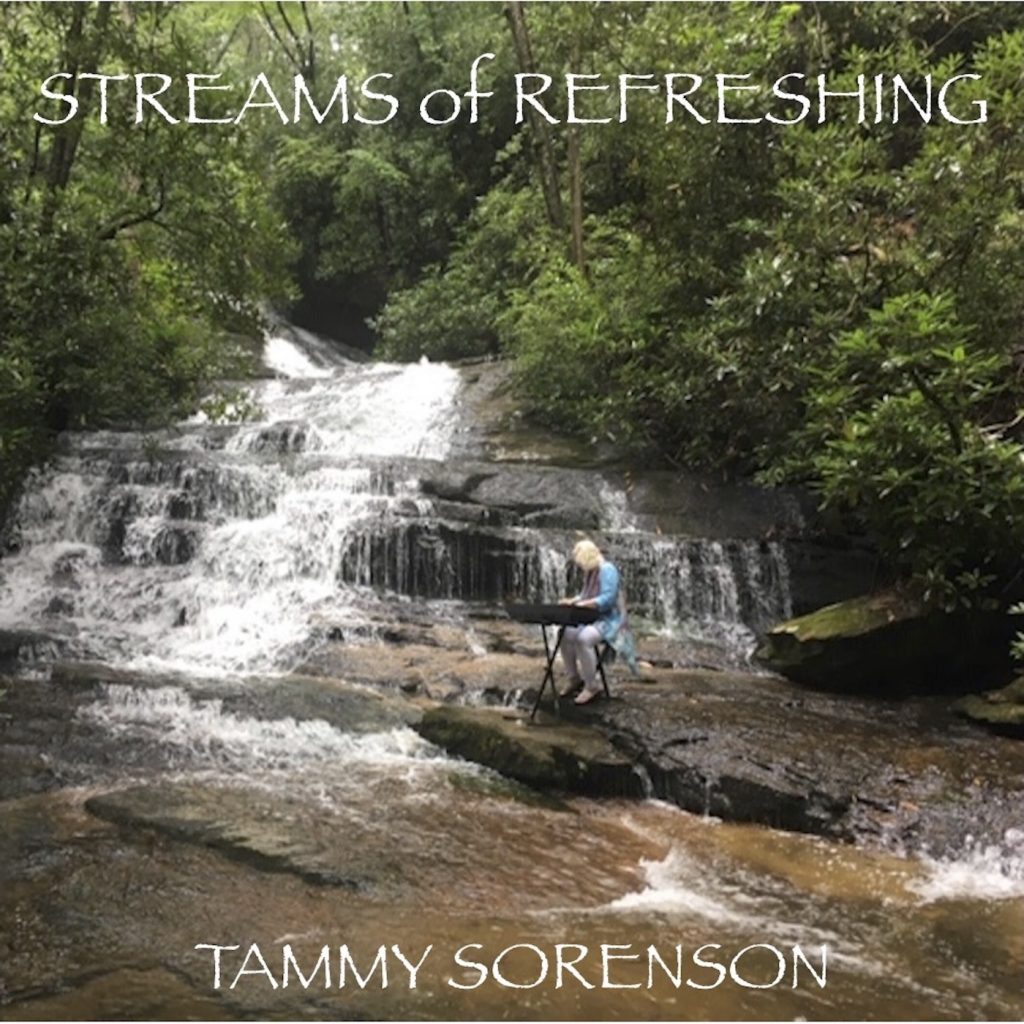 Announcing a new innovative, intimate, and pioneering September 2020 instrumental sound therapy album release, Streams of Refreshing. This new sound therapy extended tracks instrumental album releases a prolific refreshing new sound in a new season at the beginning of a new Hebrew year, 5781. Streams of Refreshing is available digitally under SHOP PRODUCTS on this website and at tammysorenson.com/music.
Streams of Refreshing Instrumental Sound Therapy, authentically depicted through the album art, releases Holy Spirit led holistic infused frequencies with the intention of the One who IS the Healer. Refreshing and restoring through the healing power of our Heavenly Father's Love, both tracks, Refreshing Hearts and Refreshing Love, contain nearly 30 minutes each of Holy Spirit Presence washing over the listener with 639 Hz and 528 Hz frequencies and the supernatural power of Christ to renew, restore, and transform body, mind, soul, and spirit.
Specific Scriptures for meditation, soaking, intercession, and refreshing include:
Psalm 42:7, "Deep calls to deep in the roar of your waterfalls; all your waves and breakers have swept over me."

Psalm 23:2-3, "He lets me lie down in green pastures; He leads me beside the still and quiet waters. He refreshes and restores my soul (life); He leads me in the paths of righteousness for His name's sake."
A profoundly unique instrumental Sound Therapy album with a new sound unlike any other, Streams of Refreshing, releases smooth, atmosphere of Heaven flowing melodic lines intricately intertwine in unique harmonic progressions and timbres that gently draw each listener into an encounter with the One who desires to know, refresh, heal, and restore each and every treasured son or daughter. Holy Spirit conducts the frequencies flowing from the Throne Room, releasing the song Heavenly Father intimately sings over each precious individual. This album is a personal and beautiful experience in the new sound of the One who IS the desired and needed Refreshing.