FIRST COMPILATION CD RELEASE NOW AVAILABLE! SOUND EXPRESSIONS VOL. 1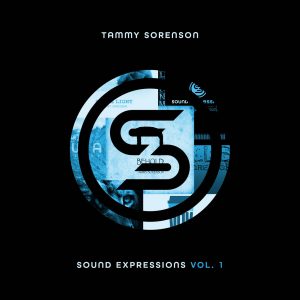 Sound Expressions Vol. 1 is my first Sound & Healing Therapy compilation CD. This CD collection includes my very best and favorite Spirit led spontaneously recorded instrumental strings and pad sounds from my first seven Sound & Healing Therapy albums: Alignment, Waves, Into Me See, Behold, Salt & Light, Waterfalls, and Joy Overflowing.
For specific details on tunings, frequencies, intention, Scriptures, keys, etc. read the album notes under each CD title included on this website under the SHOP PRODUCTS, at tammysorenson.com/music, at TheArtsExpressed.org under SHOP, at CD Baby, Apple iTunes, Spotify, Amazon and wherever digital distribution is available. Sound Expressions Vol. 2, to be released in Summer 2016, will include my favorite Spirit led keyboard and piano pieces.
Sound Expressions Vol. 1 and Vol. 2 combined comprise the full spectrum of 12 tone keys and solfege frequency ranges for the most effective Sound & Healing therapy benefits.
Copyright Tammy Sorenson/Sound Expressions May 2016
All Rights Reserved.
Mixed by Jaran Sorenson
Jewel Case Design by Jadan Advertising And Design
Song Titles
Apple of Your Eye
Signs, Wonders, and Miracles
Psalms 51:12
2 Corinthians 7:4
1 Peter 1:8
Job 23:12
Fathering Love
I Simply Live To Worship
Spirit of Might
Justice
1 John 4:17
Isaiah 58:8