Pre-Release Song Available NOW for September 1 Fragrant Expressions Sound & Healing Therapy/Essential Oils CD Release!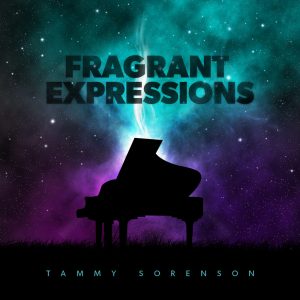 Overflowing with excitement to announce the release of my newest and most unique Sound & Healing Therapy CD yet, Fragrant Expressions, coming this Friday, September 1! A digital pre-release song is available NOW on Apple iTunes)!
Holy Spirit led me on a research journey with Essential Oil frequencies in combination with specific Sound & Healing Therapy frequencies and Scriptures, providing the meditational and Holy Spirit led intention behind each piece in this new and exciting spontaneous instrumental recording. Listening examples and hard copy CDs will be available on this website September 1, as well as wherever digital distribution is available, iTunes, CD Baby, etc..
2 Corinthians 2:15, "For we are the sweet fragrance of Christ [which ascends] to God, [discernible both] among
those who are being saved and among those who are perishing…" AMP