741 Hz Restoring The Voice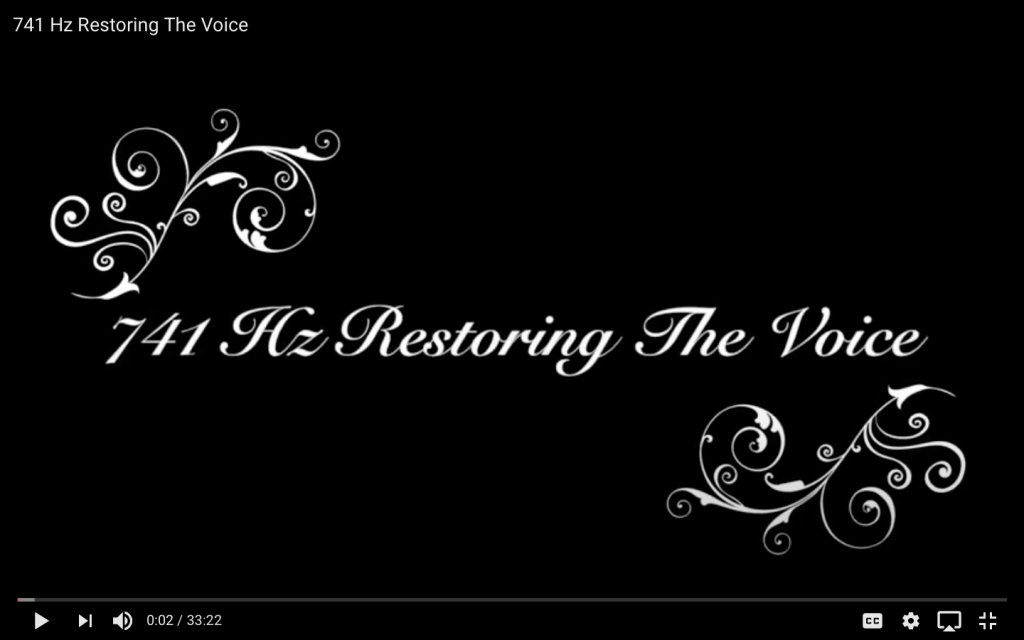 This is the unedited video version of The Empty Classroom Holy Spirit Adventures Podcast Episode #7, sponsored by The Arts Expressed. I am specific to equipping this generation of children and youth profoundly, intimately, and uniquely through essential encounters with the Person of Holy Spirit and the One who IS Restoration, i.e. in 741 Hz restoring the voice.
In this video, I share strategic and intentional intercession specific to restoring the voice. The short introduction and holistic Holy Spirit led spontaneous music is intentionally on behalf of those who have no voice, those who feel they have been silenced, and those who feel unheard. The intercessory music is intentional to the children of this generation, but is also on behalf of all generations – from the womb to the resurrected tomb – ALL whose voices are in need of restoration for such a time as this. I play a frequency infused spontaneous Holy Spirit led instrumental piece activating and releasing 741 Hz and the intention of restoring the voice, aligning body, mind, soul, and spirit in the frequency of the powerful blood, Spirit, and Word of Christ Jesus.
1) Get out your Bibles, journals, art pads and supplies, space for movement, scarves, banners, flags, musical instruments, etc. 2) Get comfortable in a quiet place where you can close your eyes and simply BE with Holy Spirit. 3) Let Holy Spirit take you on adventures, revealing (speaking and showing) to you infinite things our Heavenly Father desires each of you to know NOW, as well as for your destinies on Earth as it is in Heaven securely seated in Heavenly places in Christ Jesus. 4) Be prepared to be creatively inspired to write, draw, move, create, and release what He is unveiling for such a time as this.
Visit tammysorenson.com/music, this website (SHOP holistic frequency infused Holy Spirit led instrumental albums), Apple iTunes, Spotify, and wherever digital distribution is available for many options to utilize in equipping this generation of children to practice His Presence – to encounter the Person of Holy Spirit on a daily basis in the power of the Word. His Word never returns void, it always accomplishes what He sends it to do, and NOTHING is impossible for our Heavenly Father…including being His hands and feet on behalf of the broken, needy, and hurting all around the world!