We Activate What We Magnify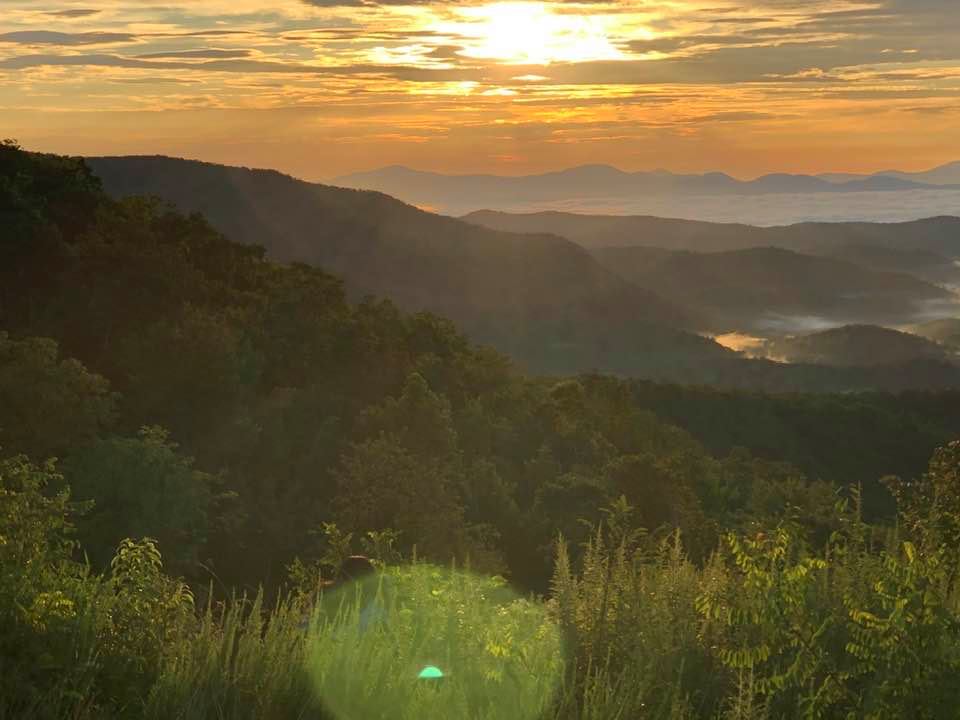 We become what we behold and we activate what we magnify. Back in Minnesota during our final eleven year season, Holy Spirit was extremely clear regarding an intentional directive to 'choose life' – to behold Him in all things: thoughts, words, priorities, vote, time, especially prayer, etc.. During that season, I regularly prayer walked four to six miles per day. I would use walking sticks, close my eyes, and off I would go with Holy Spirit pulling up my prayer language, Scriptures to decree, worship songs to sing, and peeling line upon line/precept upon precept of the Lord's prayer over person by person and circumstance by circumstance.
I would oftentimes stop to observe eagles majestically riding on the currents of the wind. I would also occasionally see a bull snake (which very much resemble rattlesnakes but are non-venomous) lying dead on the yellow line with its head crushed, or hear a commotion above me only to observe two hawks carrying its next meal to their nest while the dangling snake writhed and fought its oncoming doom. I remember one day being so lost in worship and prayer that I majorly tripped over something, bringing an abrupt halt to it all. As I looked back to see what I had tripped over (that I could have avoided had my eyes been open), I observed an extremely stunned bull snake, head upside down, after having been plowed through while in unaware state of soaking up sun or sleeping.
Since moving to the mountains of western North Carolina, I have thankfully only seen dead snakes on my path, although my other half has encountered a number of rattlesnakes on the mountain biking paths. I came upon this dead copperhead right in the middle of the road I walk on every day (it's the third one I've seen). They blend right in with the falling leaves so again, I am extremely thankful to have only seen dead ones. A little over month ago, we also saw a timber rattler in the middle of oncoming two lane traffic up on the Blue Ridge Highway. We had just finished a worship prayer assignment and were heading down the mountain. Holy Spirit pointed out that because our focus had been on Him that day, prophetically the snake's next move was going to be a costly one, therefore, I knew it was not going to make it across that very busy highway alive.
What do "we activate what we magnify," and prayer walks have to do with snakes anyway? This morning on my walk, Holy Spirit reminded me about all of the dead snakes I have come across in the thousands of miles I have walked daily in communion with Him, specifically since He told me to behold Him – to choose life. He reminded me in connection with the firestorm our nation has been in the midst of politically and naturally since the 2016 election, along with the 2020 fires of Spirit and Truth worship being stirred all across this land. Our son, Jadan, was recently blessed to be Sean Feucht's guitarist for his Atlanta gathering.
Sean is focusing on activating, seeking, beholding, and magnifying the One who IS the only answer to our nation's current issues on the individual level, as well as the national level (nations). His focus is in direct contrast to the political and media narrative. Sean has the same directive as Holy Spirit gave me. When we worship, behold, and magnify the One who IS peace…the One who IS joy…the One who's government is on His shoulders and of the increase there is no end…then the One who has overcome it all does what He has already won the victory over: He crushes the head of the serpent and defeats the kingdom of darkness, Satan and all of his evil hordes (we wrestle not against flesh and blood but instead against powers, principalities, and rulers in high places specific to all of the negativity, hatred, anger, deception, blindness, things hidden in darkness, lies, divisiveness, culture of death agendas, etc.).
Our calling is to behold Him – to magnify Him – to worship and thank Him with our whole heart, soul, mind, and strength. We then activate Who we magnify and become more and more like Who we behold with the enemy under our feet, crushed, defeated, irrelevant, and harmless…just like the dead snakes. I believe as we pray over the Supreme Court nomination and the upcoming elections, we would see all of Heaven move on behalf of our nation if His people would intentionally keep their focus on Him in thought, word, and in deed (vote Holy Spirit's choices). He is Spirit and He is Truth, looking for those who will worship Him in Spirit and in Truth. It's time, oh sons of the Kingdom of Heaven that the Earth has been groaning for the manifestation of…here and now!