Living Sabbath Virtual Retreat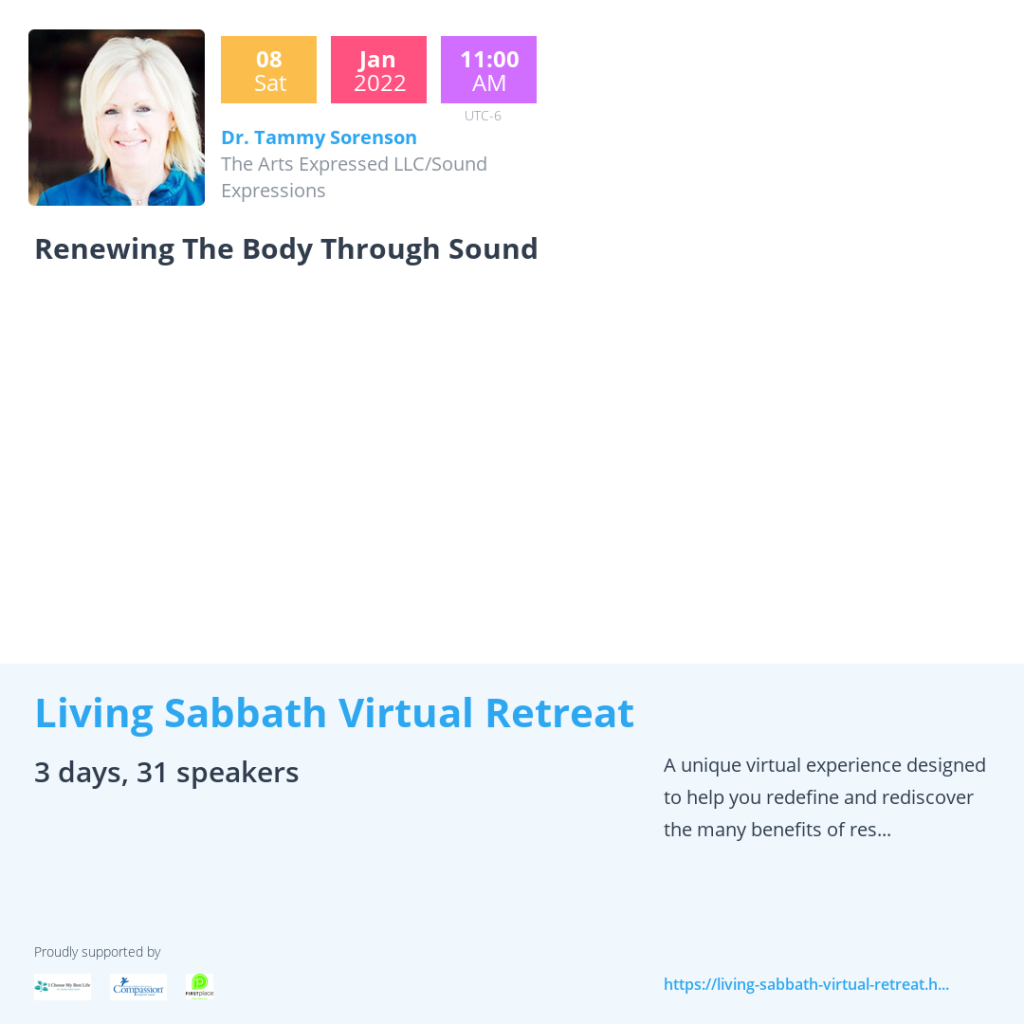 Are you free Friday, January 7 – Sunday, January 9, 2022? I have some really exciting news about an upcoming Living Sabbath Virtual Retreat!
My friend Dr. Saundra Dalton-Smith has gathered an amazing lineup of speakers to help you take time to nourish your body, soul, and spirit. And…I'm joining her! Saundra's book, Sacred Rest, is profound, and am thrilled to be presenting an immersive session at this virtual retreat so very much needed in this hour. 
Join me and a host of other speakers for the Living Sabbath Virtual Retreat including:
Dr. Caroline Leaf
Mark Buchanan
Marshawn Evans Daniels
Shaunti Feldhahn
Babbie Mason
Mary DeMuth
Holly Gerth
and more
This retreat is designed to help you redefine and rediscover the many benefits of rest.

●  Ready to accept God's invitation to come away for a time of restoration
●  Want to learn from Christian thought-leaders on the topic of Sabbath
●  Desire to cultivate greater intimacy and a deeper connection with God
●  Need practical ideas to help you incorporate rest in your busy schedule
Plus, if you choose one of the VIP packages, you also get access to some exclusive small group coaching and restorative sessions, where you and fellow attendees get to put everything into practice.
Event Link
Click on the following link to learn more about this amazing and exciting Living Sabbath Virtual Retreat and get your tickets here! 
In full disclosure, if you register via my link, I'll receive a commission. That's one reason why I only recommend events I truly believe in.
I will be introducing two clips in my immersive session from an upcoming new album release! Check out my SHOP PRODUCTS page to see all of my latest Holy Spirit inspired holistic frequency infused instrumental music.
Hope you will be as excited to participate in this amazing event and to see you there!